Trikala, Greece
Trikala is a city in northwestern Thessaly, Greece, with 81,355 inhabitants, in a region inhabited since prehistoric times. The city was an important centre of antiquity, as Asklipios lived and acted here, now an emblem of the Municipality of Trikkaion, who was also the king of the city.
The city's archaeological sites include parts of the Aesclepion and Roman baths as well as a Byzantine temple. Other tourist attractions include the city's fortress, a mosque and the nearby monasteries on the remarkable rocky outcrops of Meteora.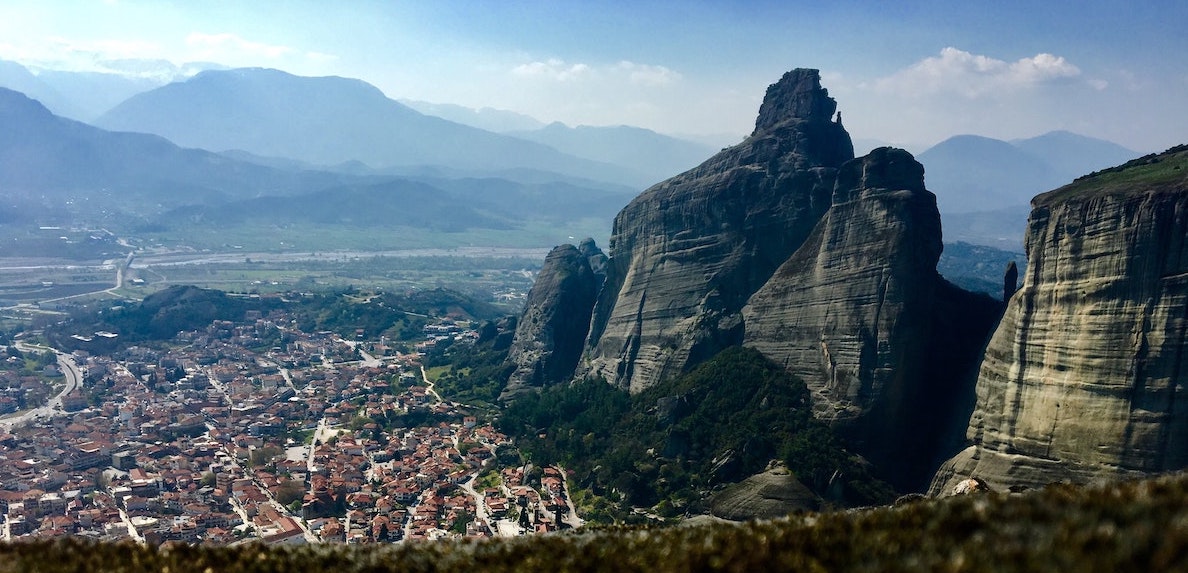 The Municipality stands out among Greek local authorities for its cluster of "e-Trikala" projects, which are an integrated set of IT and telecommunications applications that focus on the needs of a medium-sized city such as Trikala. Since 2004, the e-trikala office has been successfully implementing City, National and European projects. On April 8, 2008 it developed into a Development Company SA, under the name e-Trikala SA, where 99% of the share capital belongs to the Municipality of Trikkaion and the remaining 1% to the Chamber of Commerce of Trikala.
With the help of technology, citizens of all ages enjoy useful "products" for their transactions and their remote service as well as information projects with local and tourist content for the benefit of the citizens and visitors.
It is the first Greek city where a wireless internet network was used offering free access, as well as the first that launched a 5G network, showing the way to incredible speeds, thus to a new era. The whole urban fabric is controlled digitally by a Control Center, where, through a combination of multiple digital tools, infrastructure problems are being detected and interventions are immediately designed.
Watch the video: Trikala Safely Welcomes you. (2min 48).

Trikala participates in European programmes including Horizon2020 (IMPACTOUR), FP7, CIP-PSP-ICT, CIP- THEMATIC NETWORK, AAL, INTERREG IVC, Erasmus +.
Links:
Contact Info
DMO Regional Unit of Trikala
Venizelou 1,
42100 Trikala
Tel. 0030 24310 74720, 0030 24310 27493
Email: info@elameteoratrikala.com